The Norse nostalgia of Norway
Since watching the Netflix series Vikings, Norway has been very high up on my travel wish list.
So when friends invited my partner and me to join them on a cruise from Amsterdam to various parts of western Norway in May 2023, my expectations were high. And they were far exceeded – even without getting to see the northern lights.
After a day of travelling through the North Sea, waking up in the fjords of Norway was an experience that I am unable to put into words, although "mystical" is probably the closest possible.
May is springtime in Norway, but temperatures were still generally sub-zero to low single digits, with thick snow on the hills.
Eidfjord
Eidfjord was the first port of call, and it was a phenomenal introduction to mainland Norway. It is a town of around 200 people, and they are 200 very contented people. Despite the seemingly obvious economic opportunities a cruise ship of 2 700 excited tourists may present in other parts of the world, the vibe in Eidfjord was amazingly nonchalant. Most stores and visitor attractions only opened at 10am, as locals eased into their day.
Tractors appeared to be the most common vehicles parked outside the colourful houses that dotted the hilly landscape, with practicality far outweighing panache in every aspect of Eidfjord.
A 1 000-year-old Viking burial site was my personal highlight in Eidfjord, and even this was brilliantly natural, open to anyone who could handle a steep walk. For the less mobile, a steam tram runs from the town up into the mountains.
Eidfjord doesn't have an airport, but the easiest way to get there is probably by taking a train from Bergen to Voss, and then a bus from there to Eidfjord.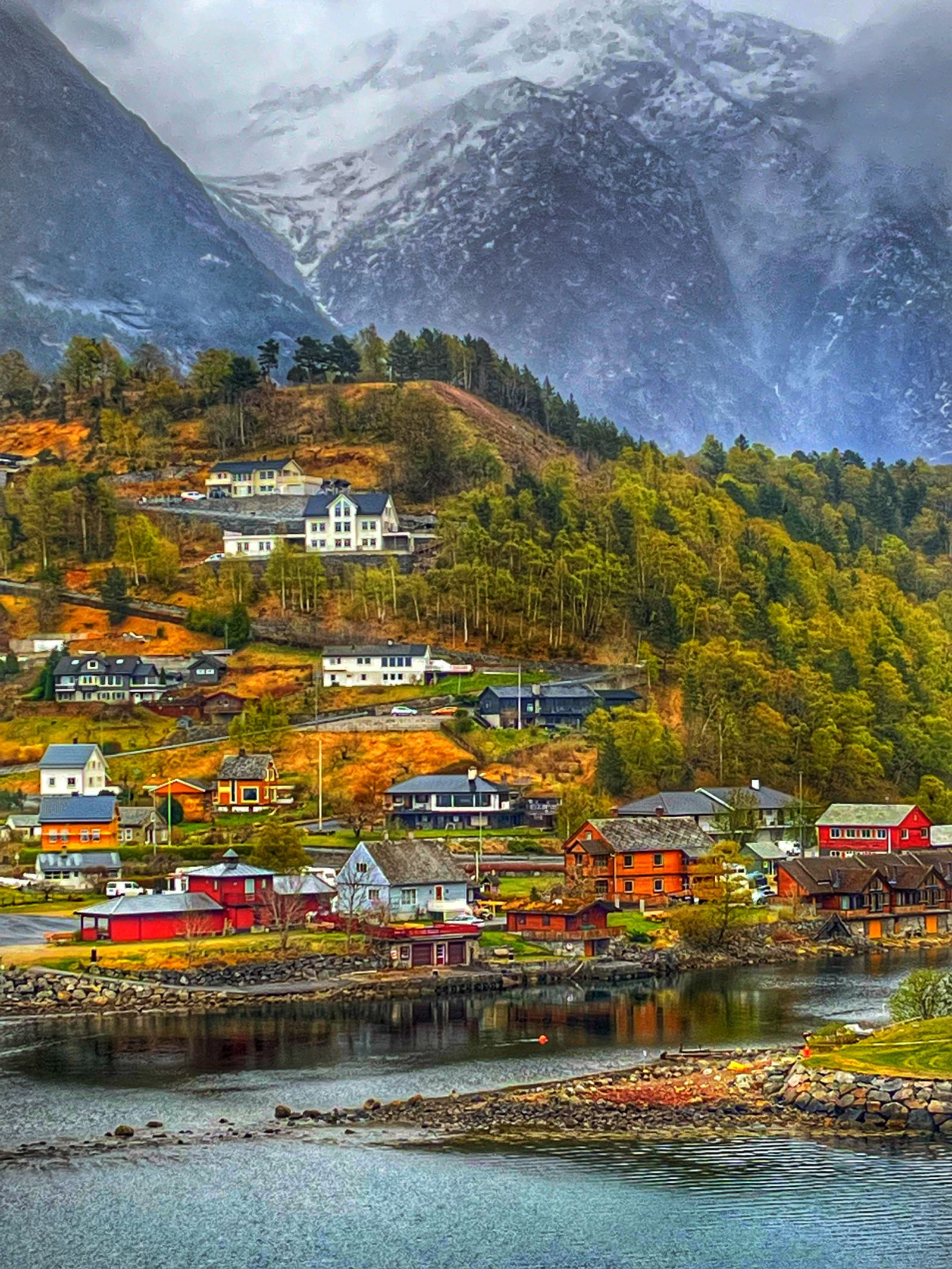 Alesund
Alesund is a town of around 50 000 people and offers a more urban experience, with lots of shops and restaurants. Locals speak fluent English and are very hospitable, offering lots of great insights without any agenda.
A steep path of 418 steps up Mount Aksla provided incredible views of the harbour and surrounds, and it was worth the effort.
It seems the most popular visitor attractions in Alesund include the Atlantic Sea-Park aquarium and the Land of Trolls theme park.
Alesund has an international airport.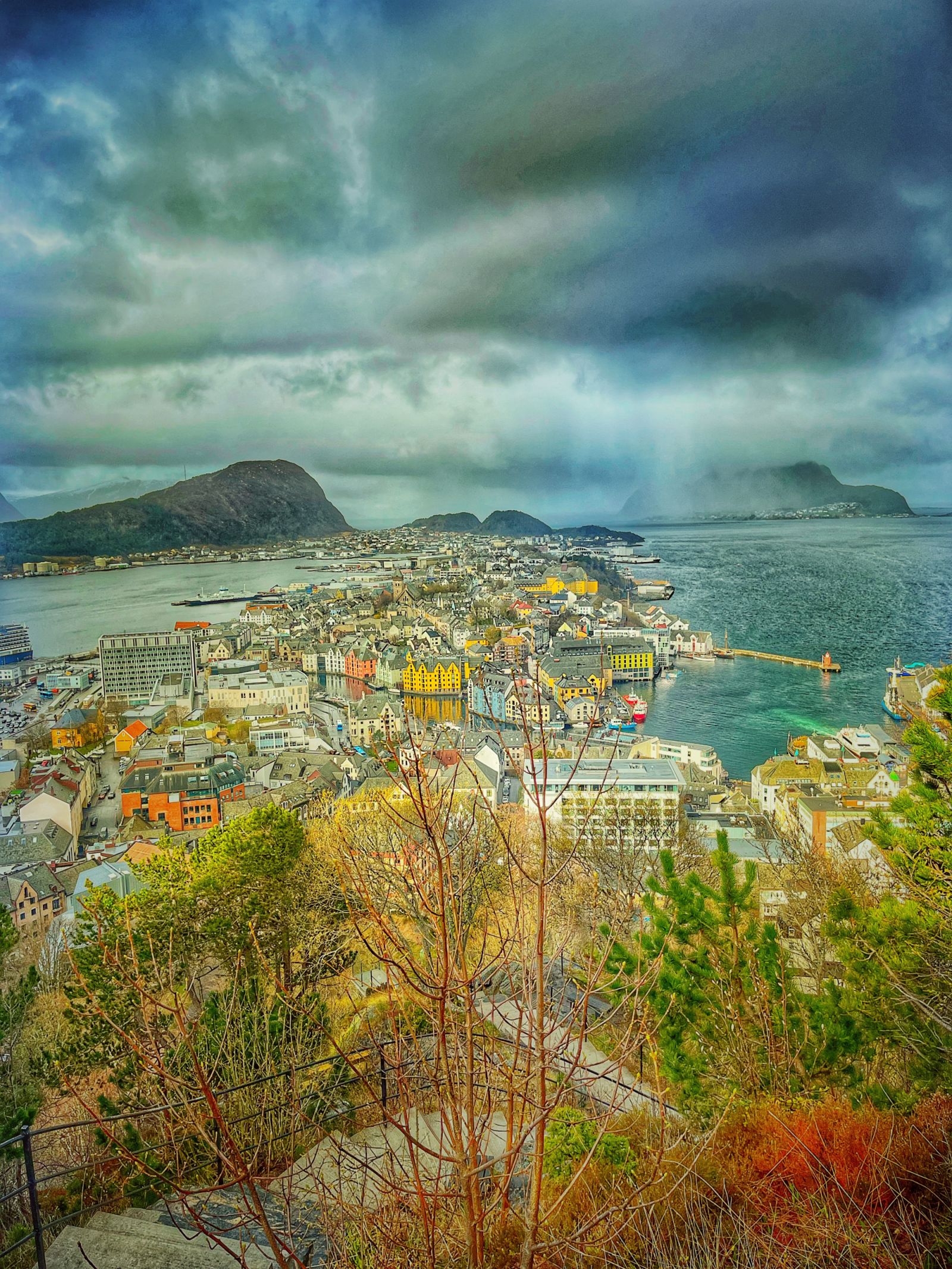 Geiranger
Geirangerfjord is widely regarded as one of the most scenic places to be on a boat in the world and was my overall highlight in Norway. Simply magic.
The town of Geiranger has fewer than 100 residents and little in the way of infrastructure, due to its extreme, remote location. There is, however, an abundance of two-seater electric cars for hire, and this is probably the most fun way to get around if you're not in the mood to take on the steep slopes on foot.
Geirangerfjorden verdsarv is a visitor centre with a massive screen on which you can watch video footage from over the years, gaining an understanding of how Norway's incredible fjords were formed and how the future may look for them.
Geiranger can be reached by bus from Alesund, Bergen or Oslo.
Bergen
Bergen is a city and home to around 270 000 people.
It has some excellent restaurants and coffee shops to try out and also appears to have a vibrant nightlife.
The city is famous for its fish market, and there are also plenty of day tours that can be taken into the surrounding countryside.
Bergen has an international airport.
Norway travel tips
English is widely spoken in Norway and it is easy to get around without knowing the local language
Norway is cold most months of the year and seriously freezing in winter. Pack warmly, but also know that there are many excellent clothing stores that cater for the conditions
The Norwegian currency is the krone, which trades at roughly 11 to the euro. Euros and dollars were not accepted in cash in any of the places I visited in Norway, but credit-card facilities exist even in towns with minimal infrastructure
Norway is widely regarded as one of the world's most expensive countries to visit, but it is a bucket-list destination that is worth it
You can claim back tax on select items and, with VAT at 25%, it's worth keeping your receipts and doing the necessary admin
For the best chance of seeing the northern lights, visit during the darkest months of the year (October to April)
I didn't visit Oslo, but the capital city, which is also Norway's most populous, is home to the country's largest airport