Kenya's great wilderness – the magical Masai Mara
During my long life I've been lucky enough to visit some of the world's widest, most open spaces.
I've seen the Namib Desert in its many moods, from fierce heat to almost-unheard-of pouring rain. I've watched ospreys and bald eagles in America's Big Sky Montana, ridden a camel in India's Thar Desert, marvelled at the snowy wastes of Antarctica and slept under the stars in the Sahara. And celebrated the new century (remember the year 2000?) in South Africa's Kalahari Desert, where, alone with my family, we stuck candles in the sand dunes and drank bubbly out of tin mugs.
But I've just returned from a trip to one of my favourite "wide spaces" destinations – Kenya's Masai Mara, a vast landscape where horizons vanish into blue skies, and the grassy plains teeming with game seemingly roll on forever.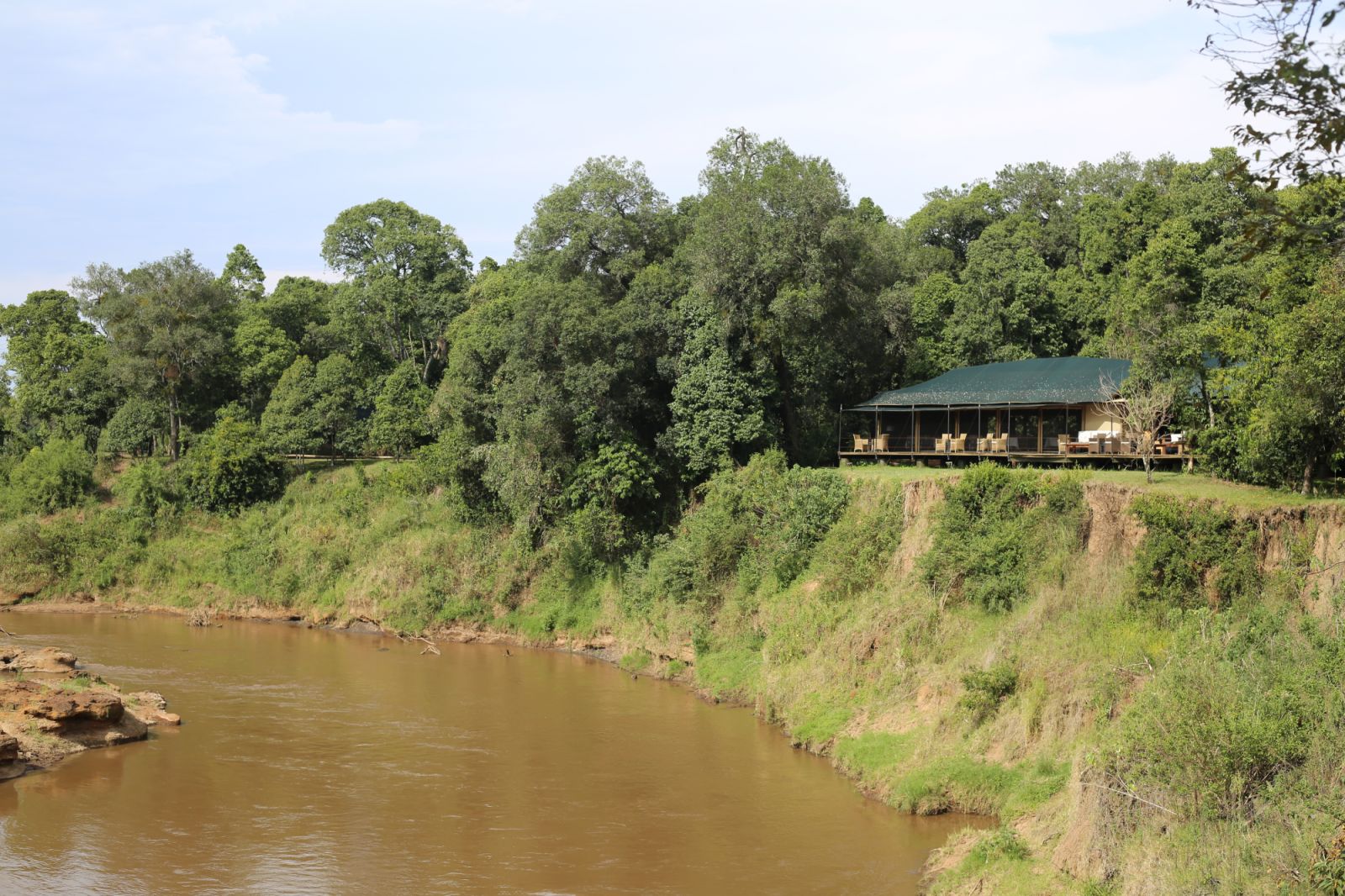 The four camps of Wilderness Safaris, dotted along the Mara River in a forest that fringes the plains, have perhaps the finest locations inside the Mara. Choose to be all alone with friends or family in the Governors' Private Camp, which has just seven tents. Or try the iconic Governors' Camp with 30 tents that was Africa's first permanent tented camp and is still in its original location after 50 years. Or choose my favourite, the Governors' Il Moran Camp, where just 10 tents overlook a bend in the river and where pods of hippos chortle and snooze on the sandy banks.
Tents you're thinking? Mmmm, relax. These are luxury tents designed with amenities that would make Dr Livingstone think he was dreaming. Steps or a useful ramp lead up to a huge wooden deck where you can idle the hours away watching the hippos, listening to the continuous choir of birds, or catching up on your photos (the Wi-Fi is excellent).
A large bedroom space leads into a spacious en-suite bathroom with a clawfoot bath, a shower big enough for a buffalo, and shelves and storage space aplenty. You'll find everything you need and you won't be tripping over bowls of porcupine quills, beaded cushions or any other manifestations of designer safari-chic. Think comfort, accessibility, practical solutions (every tent is insect-proofed) and relaxation.
But what you're really here for, of course, is to see in real life the animals you've watched on TV, in wildlife films and videos on social media, and in the photos of friends you've envied. You certainly won't be disappointed; the Masai Mara always lives up to its fabulous reputation.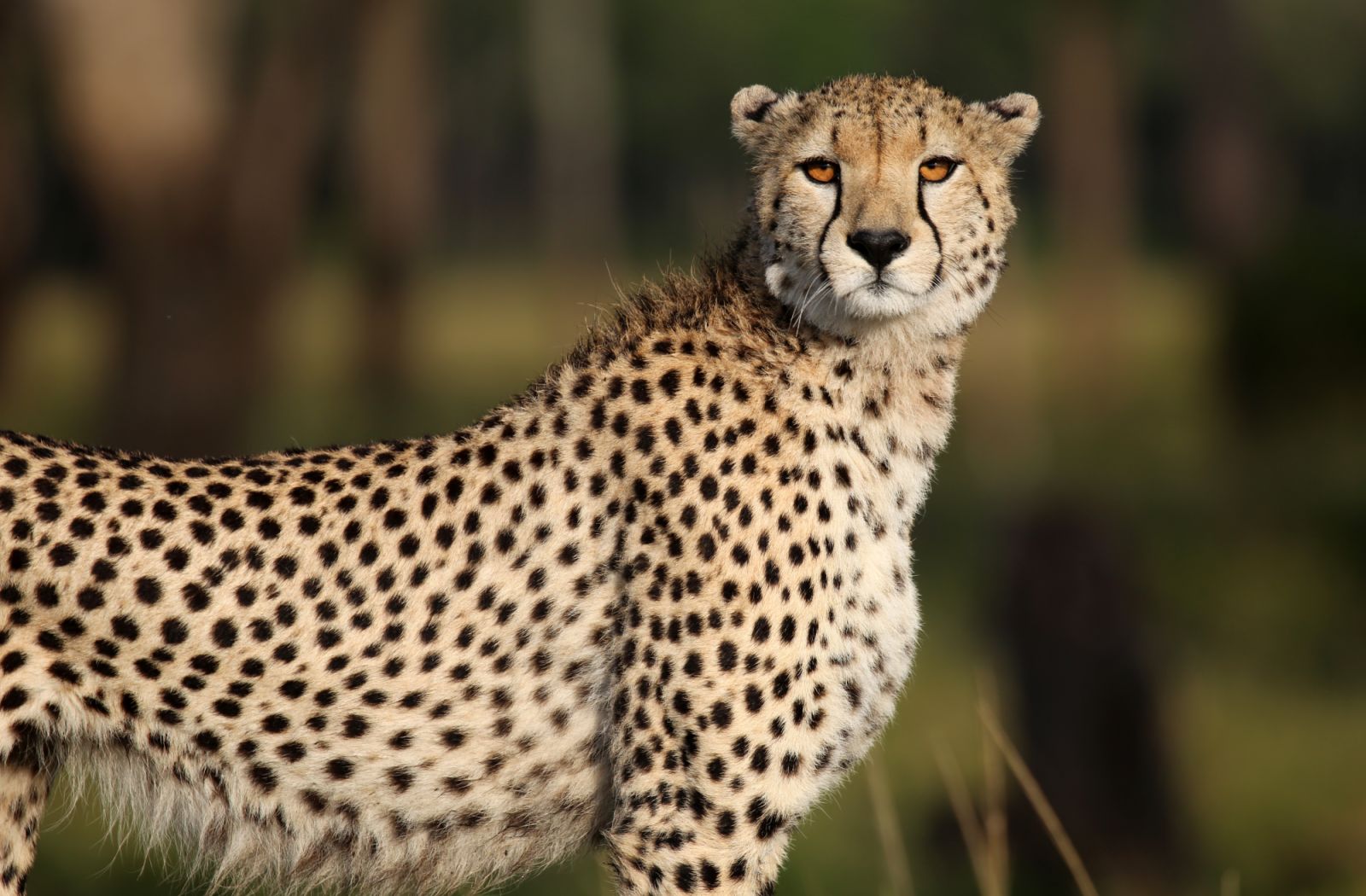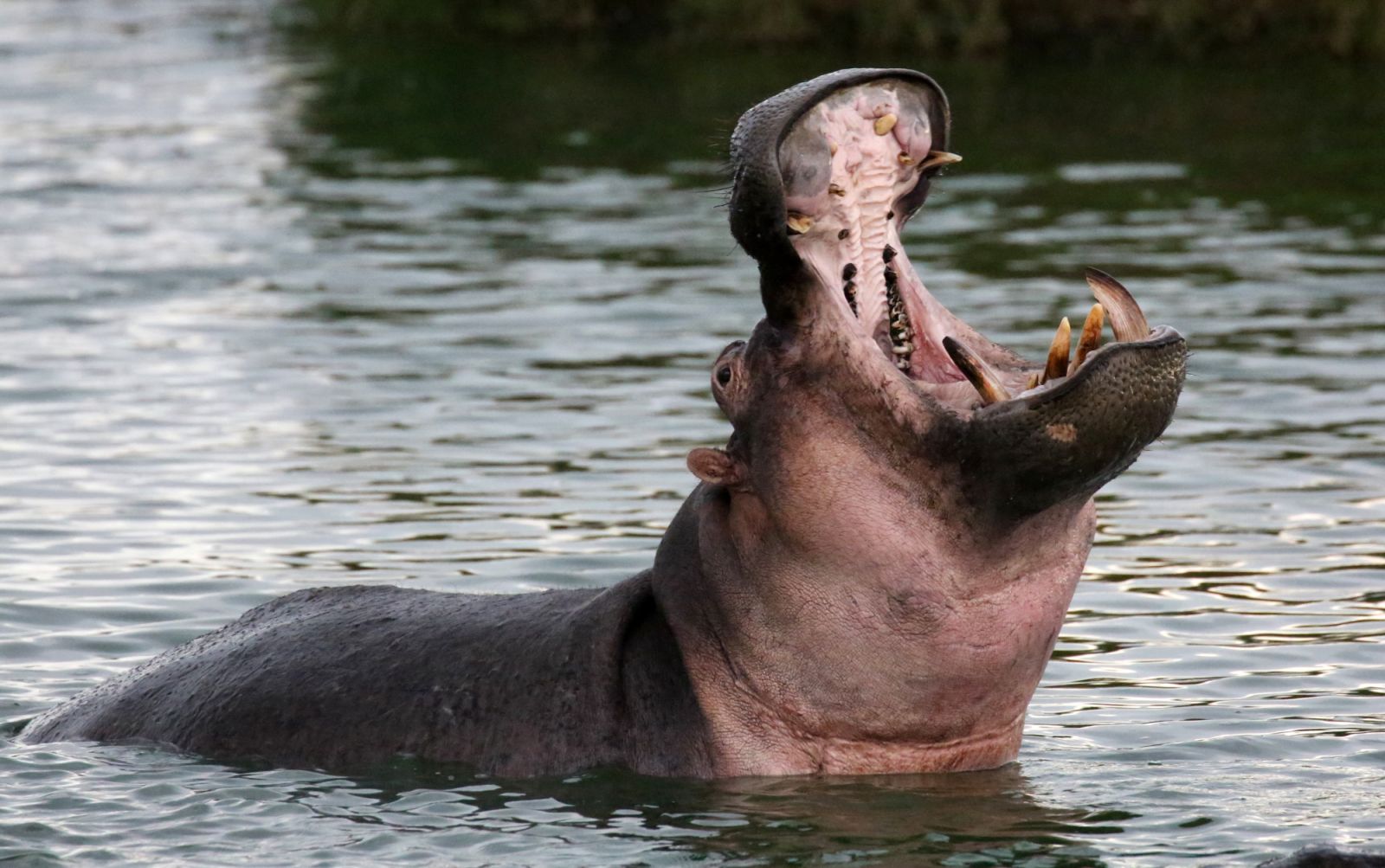 Let me take you through one of my days here …
Up at dawn, enjoy coffee or tea that has been brought to our tent, then off with our guide in an open-sided game vehicle (which to my mind makes for much better game viewing than a vehicle with a pop-up roof).
We drive slowly through the thin band of forest encircling the camp (we saw a lazy leopard yawning here on last evening's drive) and head out to the plains. A solitary cheetah is moving purposefully along the road. We follow her alone over bumpy tufts of grass and deeply rutted roads until she spots a small herd of impalas. She crouches, her sinuous body flattening itself behind mounds and tall grass. Suddenly she leaps and begins her run. A sentinel impala ram barks and the game is up. The impala flee together and our cheetah has just lost breakfast.
Now we're out into the vast plains. Herds of buffalo, sometimes 500-strong, graze peacefully, but don't be fooled – the African buffalo is reputed to be one of the most dangerous of all African mammals and if you were to meet one on foot it may well turn out to be your last wildlife encounter.
Scores of the curious-looking topi antelope, which like to stand poised on a mound, are everywhere. We stop to admire several raptors – tawny eagles, a magnificent fish eagle, two huge sinister-looking lappet-faced vultures, an augur buzzard and many more – perched on top of the few trees that punctuate the vast landscape.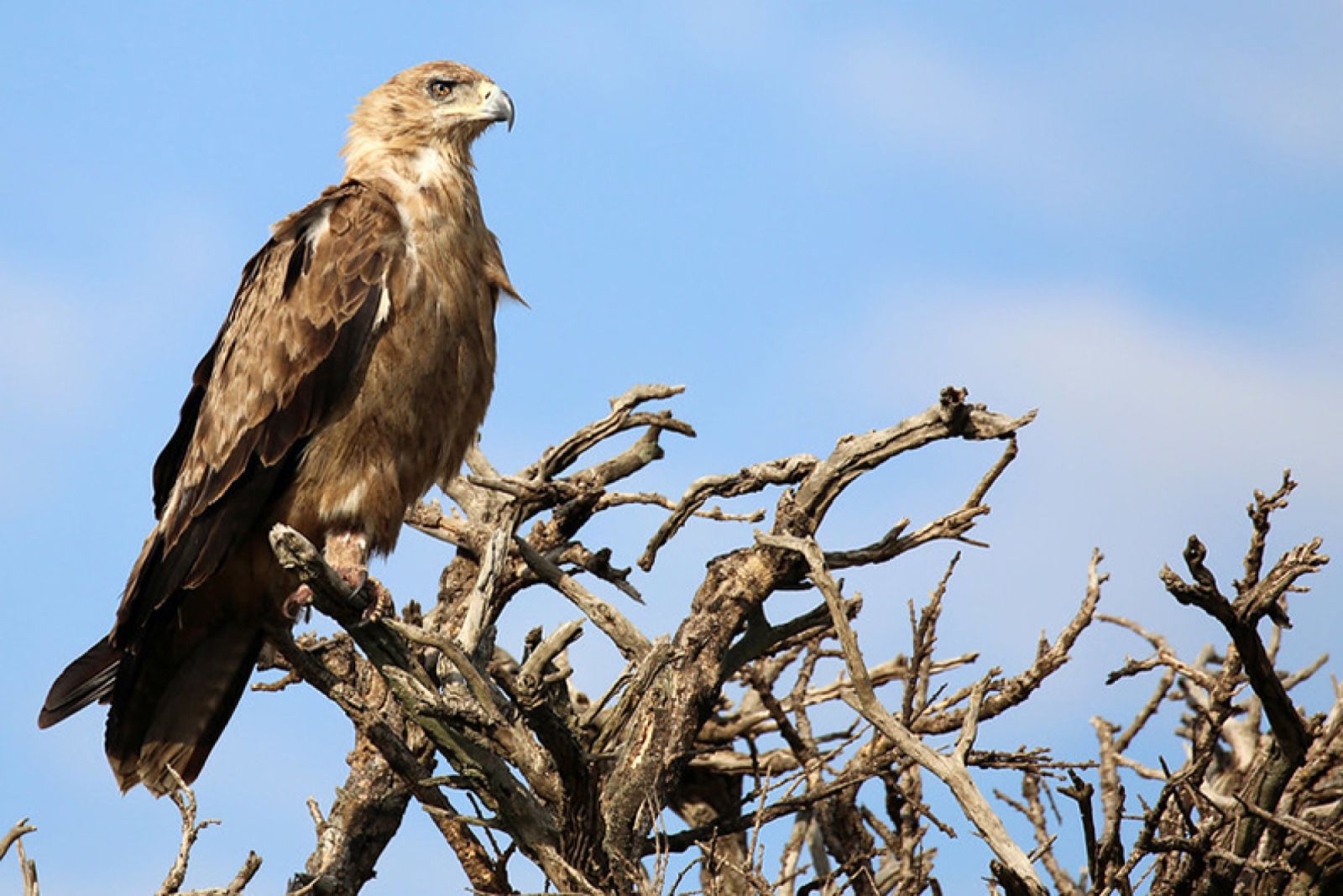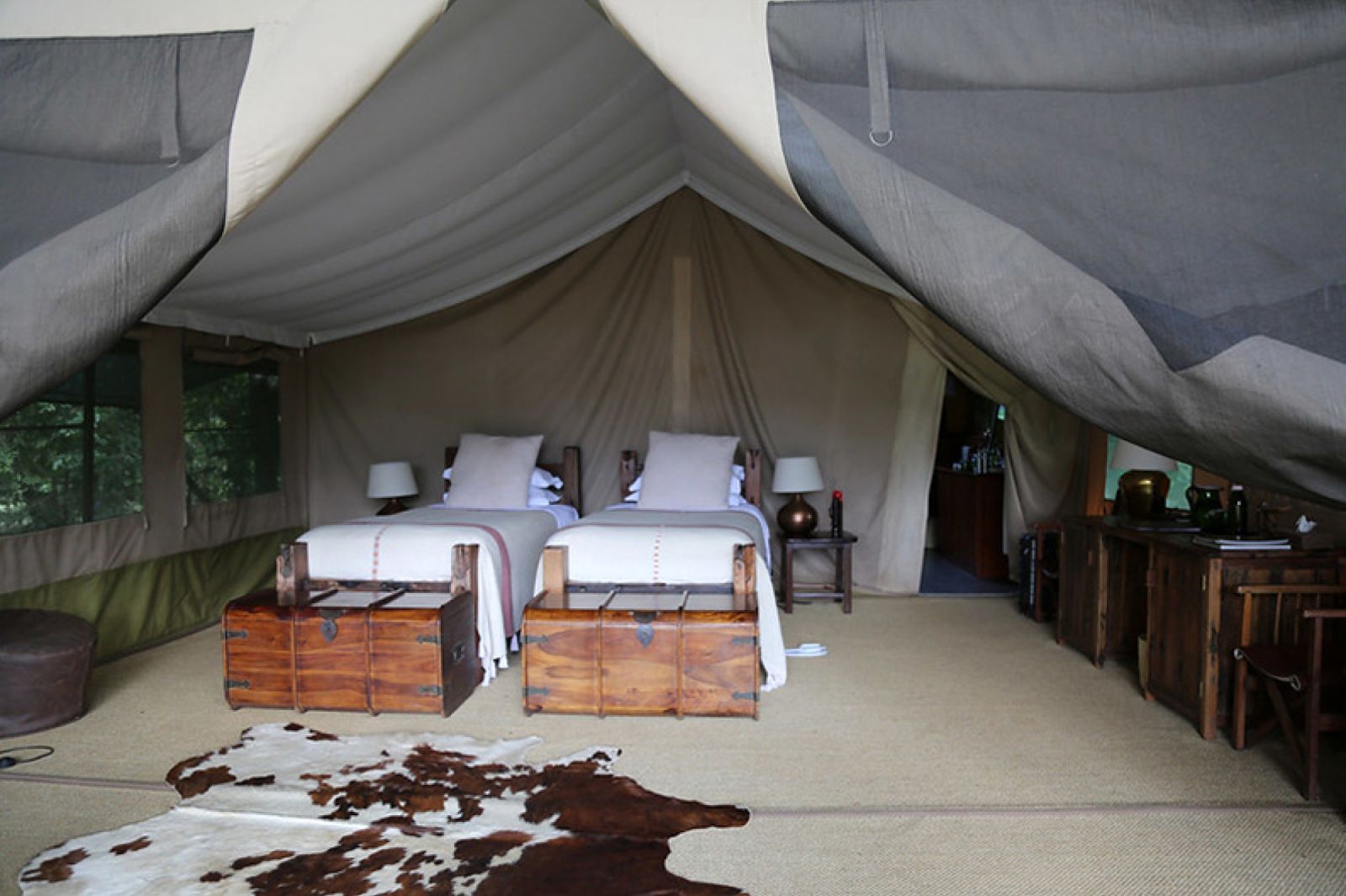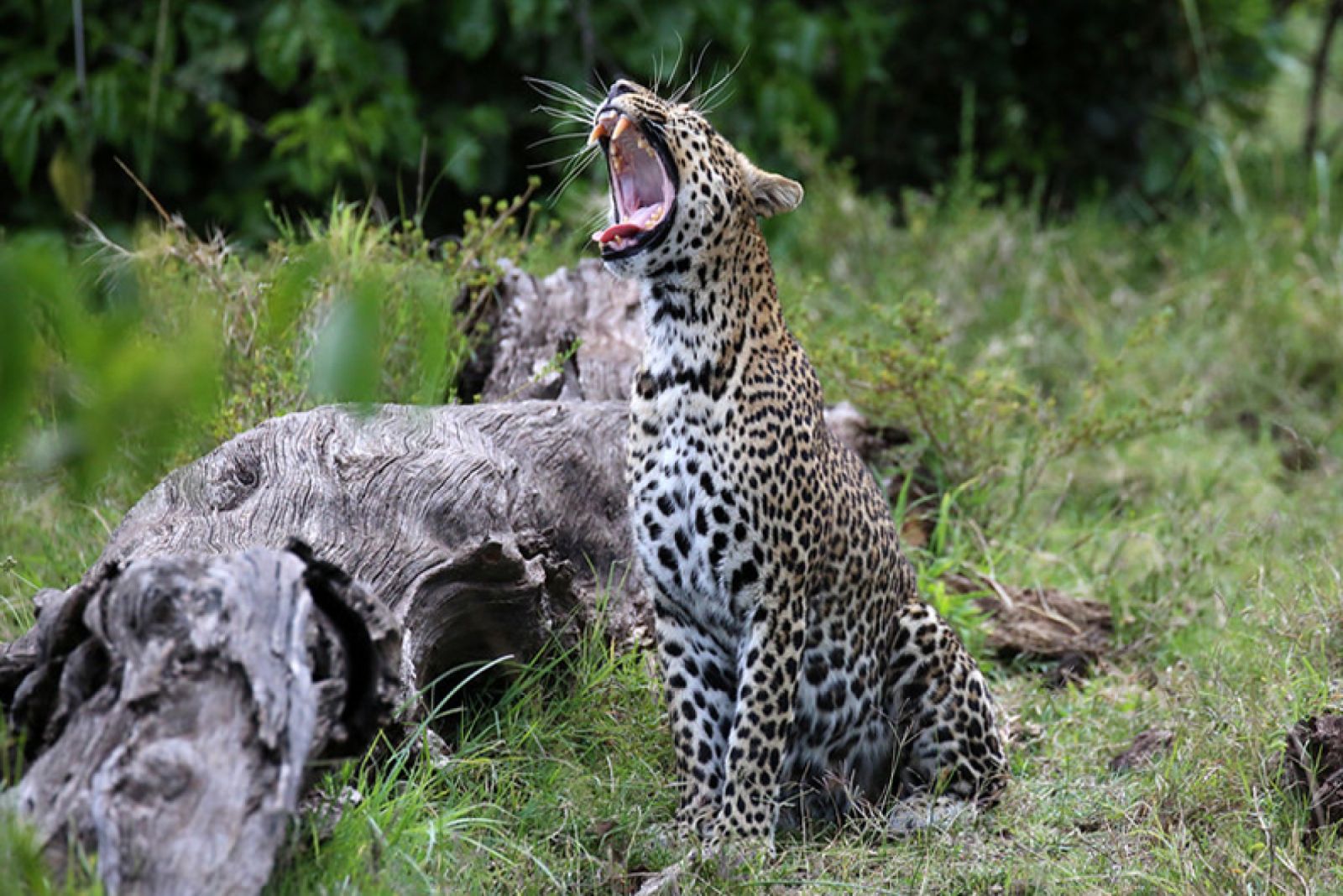 Our highly experienced guide, Maina Wahira, spots a kill. Two black-backed jackals have just killed a newborn Thomson's gazelle. They demolish it in minutes. Some time later we spot a pride of 22 lions huddled in the small shade of an ancient boscia tree. They nudge each other for room, pushing and moving around to get the best positions. (The next day we see another pride, on a buffalo kill, and watch as, separately, a lioness and her two tiny cubs come to drink at a small stream, followed by a magnificent black-maned male lion.)
Maina finds another tree and sets up a table and two chairs in the shade. He unpacks a delicious picnic breakfast as all around us in the not-so-far distance small herds of elephants move slowly and ponderously around the plains. You can almost hear David Attenborough whispering in your ear.
I could go on, but will just tell you to expect, as well as teeming game, excellent home-cooked meals, good wine, superb service and delightful, friendly staff. One evening after dinner, some Masai warriors came and "jumped" for us.
The Masai Mara and Governors' Camps should be on every traveller's wish list.
Put them on yours.