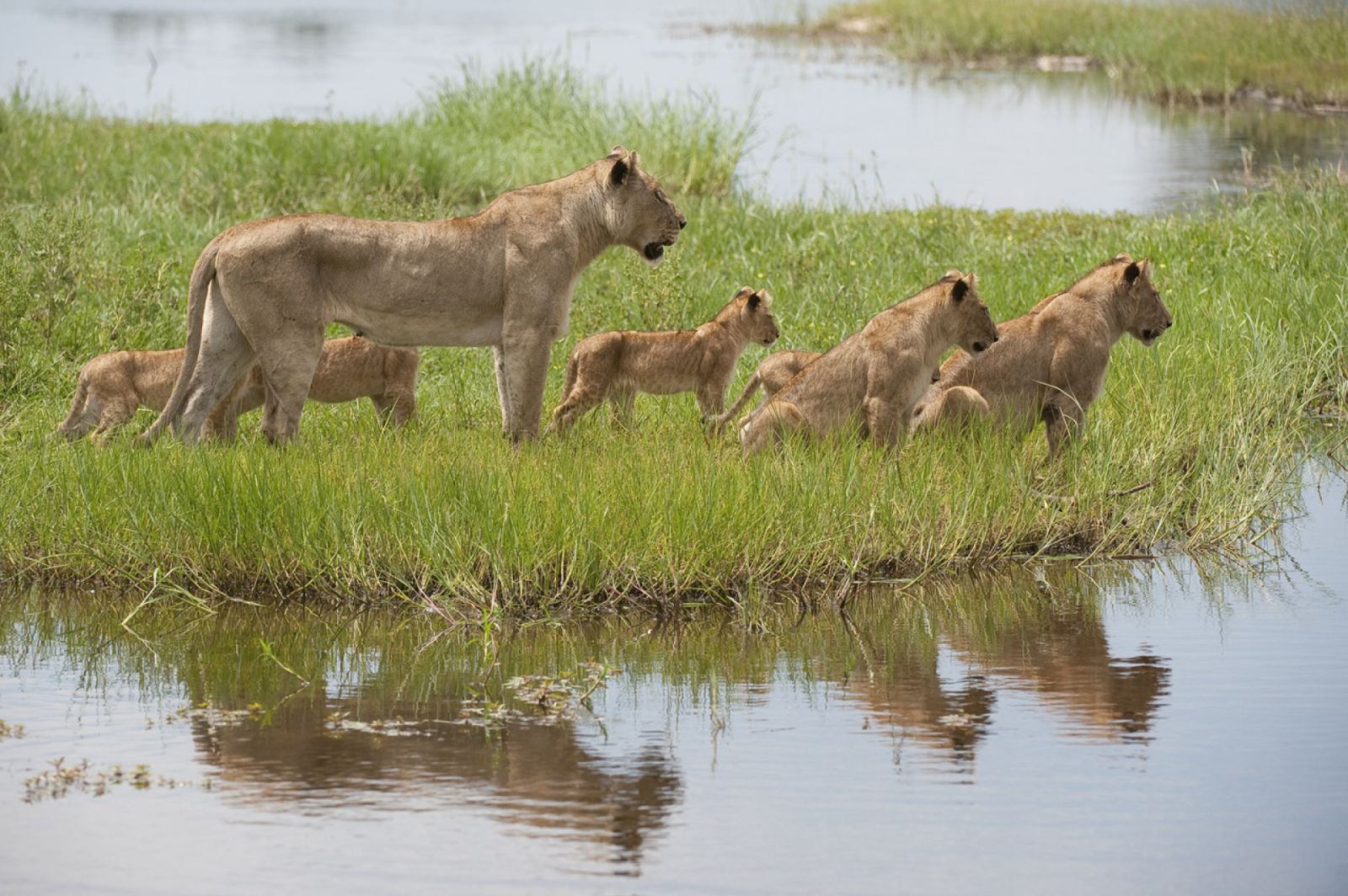 (Image: Russel Friedman, Wilderness Safaris)
There's nothing quite like an African safari. It's not just that breeding herd of elephants with tiny babies, that pride of lions, that solitary leopard stalking an impala; it's also about medicinal plants, ancient stately trees, a dung beetle busily rolling its ball of dung along a dusty road, a fish eagle diving for its prey, a scarlet-chested sunbird, a glorious sunset. In other words, an African safari is about a life-changing, life-affirming experience.
One of the best ways to capture and savour that experience is to travel with Wilderness Safaris. Founded in Botswana in 1983 by a couple of legendary game rangers, the company has always dedicated itself to sustainable tourism that conserves and preserves wildlife and nature, as well as uplifts local communities.
In the course of a long travel-writing career, I've visited many (maybe most) of its camps, and I'd like to share my favourites.
Decades ago, when I first visited remote Mombo in Botswana's Okavango Delta, it was a small rustic camp that shared territory with most of the area's game, particularly when the flood was high and dry land was scarce. One evening as I walked back to my tent, I came face to face with a lioness. I'm not sure which of us was more surprised. I stood still, lifted my arms above my head and said, "Shoo!". (I was a bush rookie in those days.) But shoo she did.
Today, Mombo is legendary. The game is as plentiful, the hospitality and guides as superlative as ever, and the camp accommodation is less rustic but the experience still unforgettable. Its younger sister, Little Mombo, comprising just four suites on a small island, is in the heart of the successful Botswana Rhino Reintroduction Project.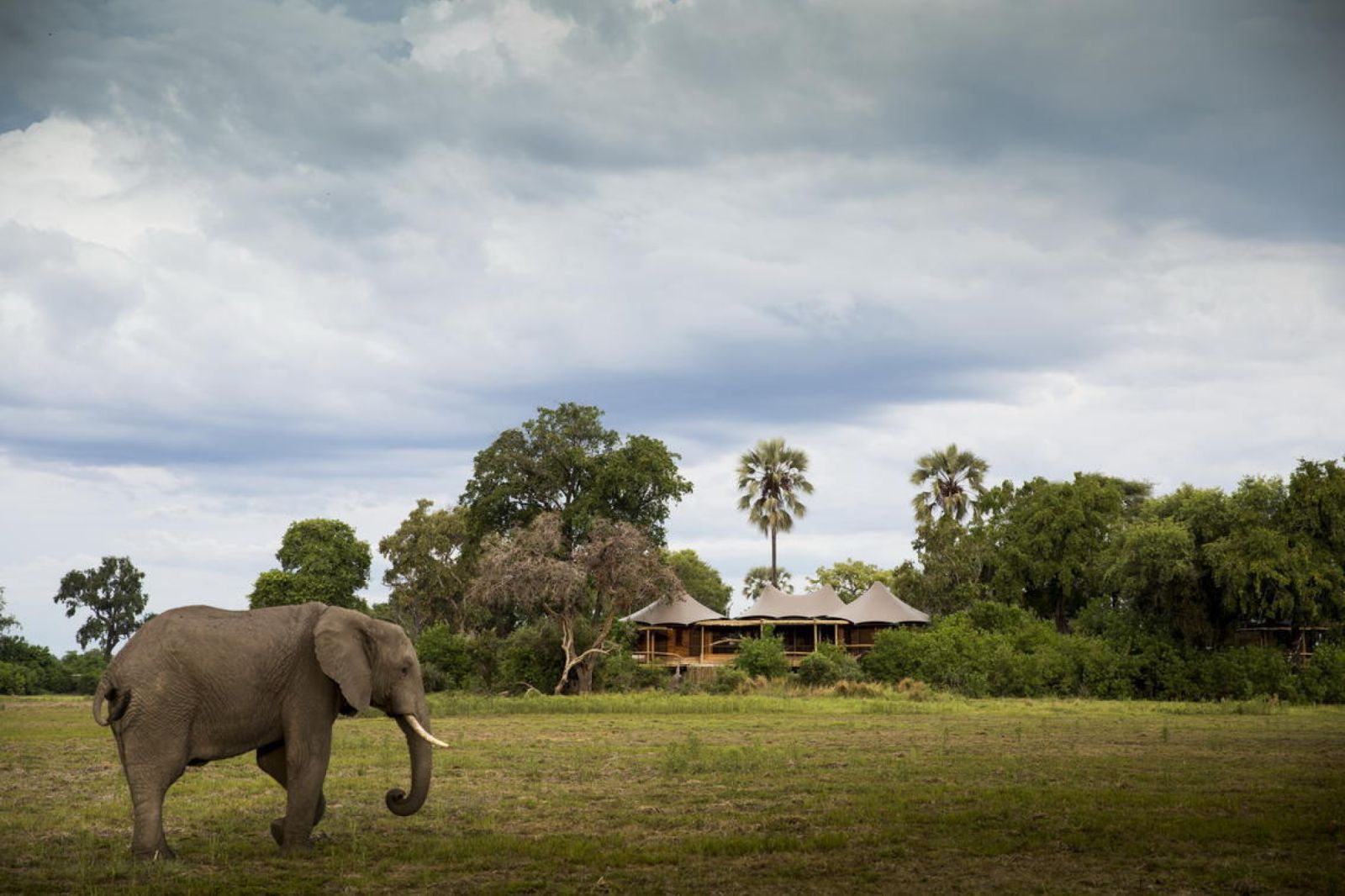 (Image: Crookes and Jackson, Wilderness Safaris)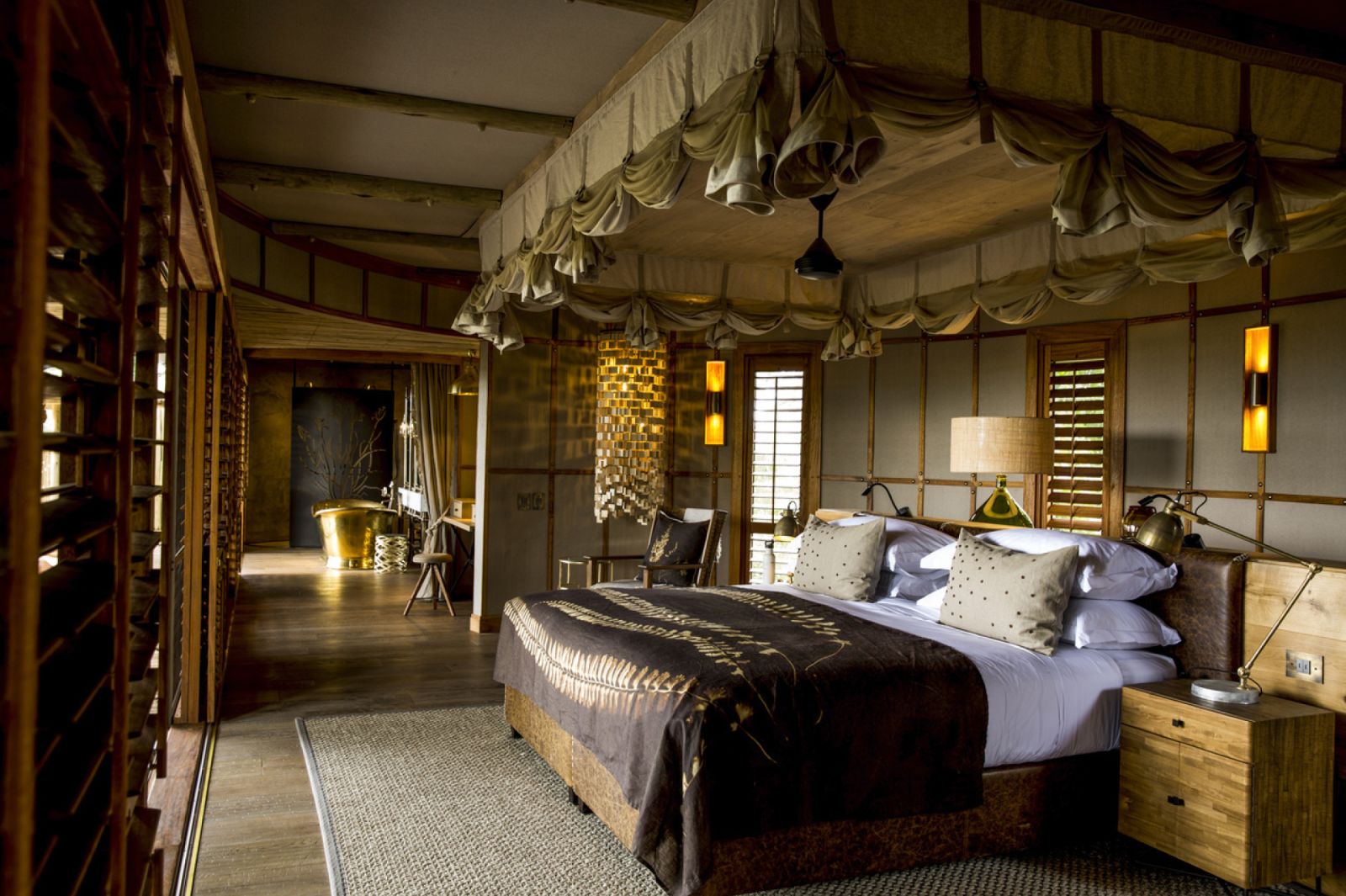 (Image: David Crookes, Wilderness Safaris)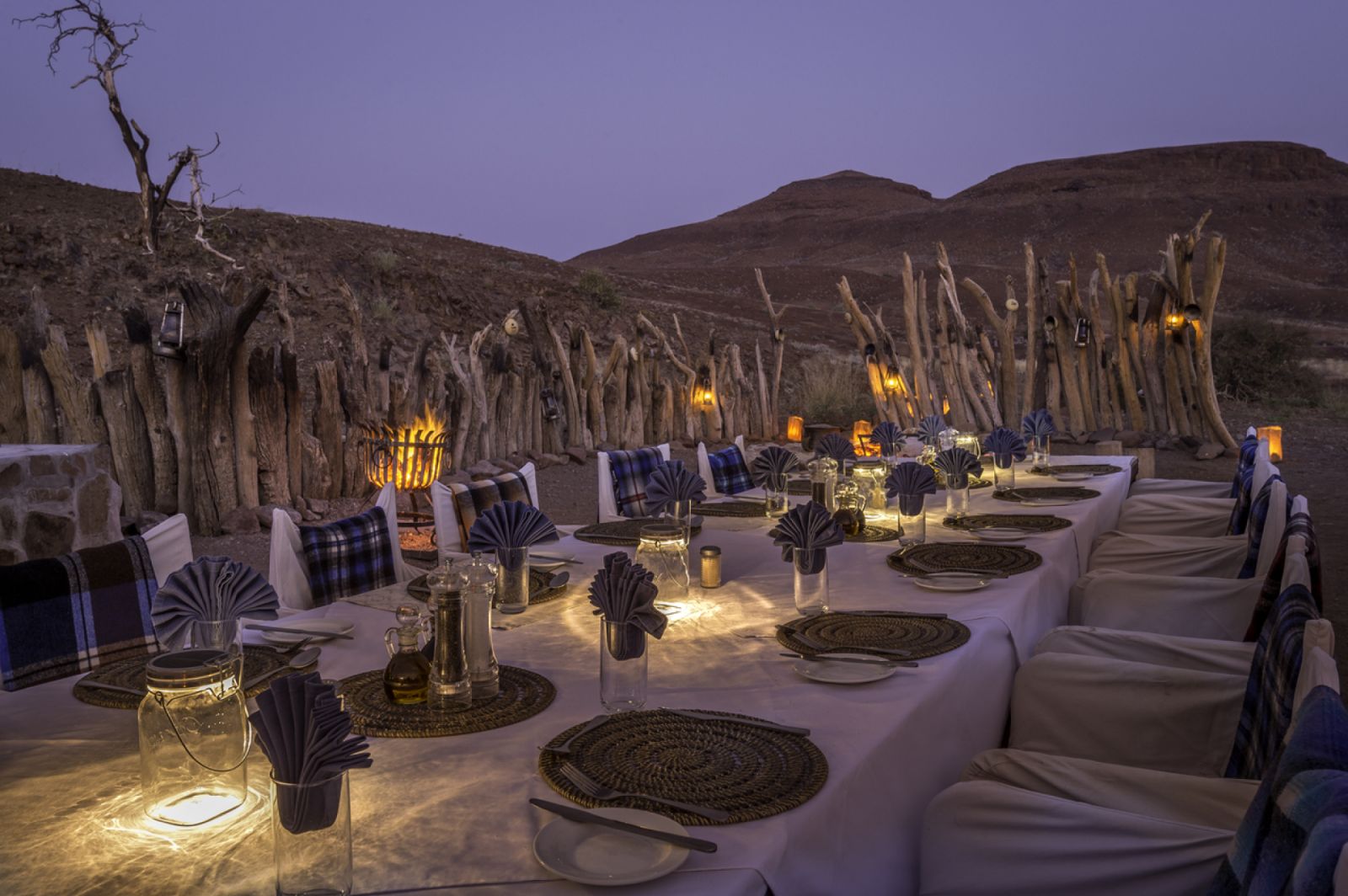 (Image: Dana Allen, Wilderness Safaris)
Situated on an island in the south-east of the Okavango Delta is Chitabe Camp, renowned for its research into the charismatic "painted wolves", or wild dogs. Footage of wild dogs in some of David Attenborough's early documentaries was shot here and you'd be unlucky not to spot some on your game drive.
If you're looking for somewhere totally secluded and starkly beautiful, Damaraland Camp in the Huab River Valley in Namibia is one of Southern Africa's most remote camps. One of my favourite moments here include finding a tiny newborn hare sheltering under the leaves of a 500-year-old Welwitschia mirabilis endemic to the Namib desert. (Just think – that plant started life about the same time as Columbus journeyed to America.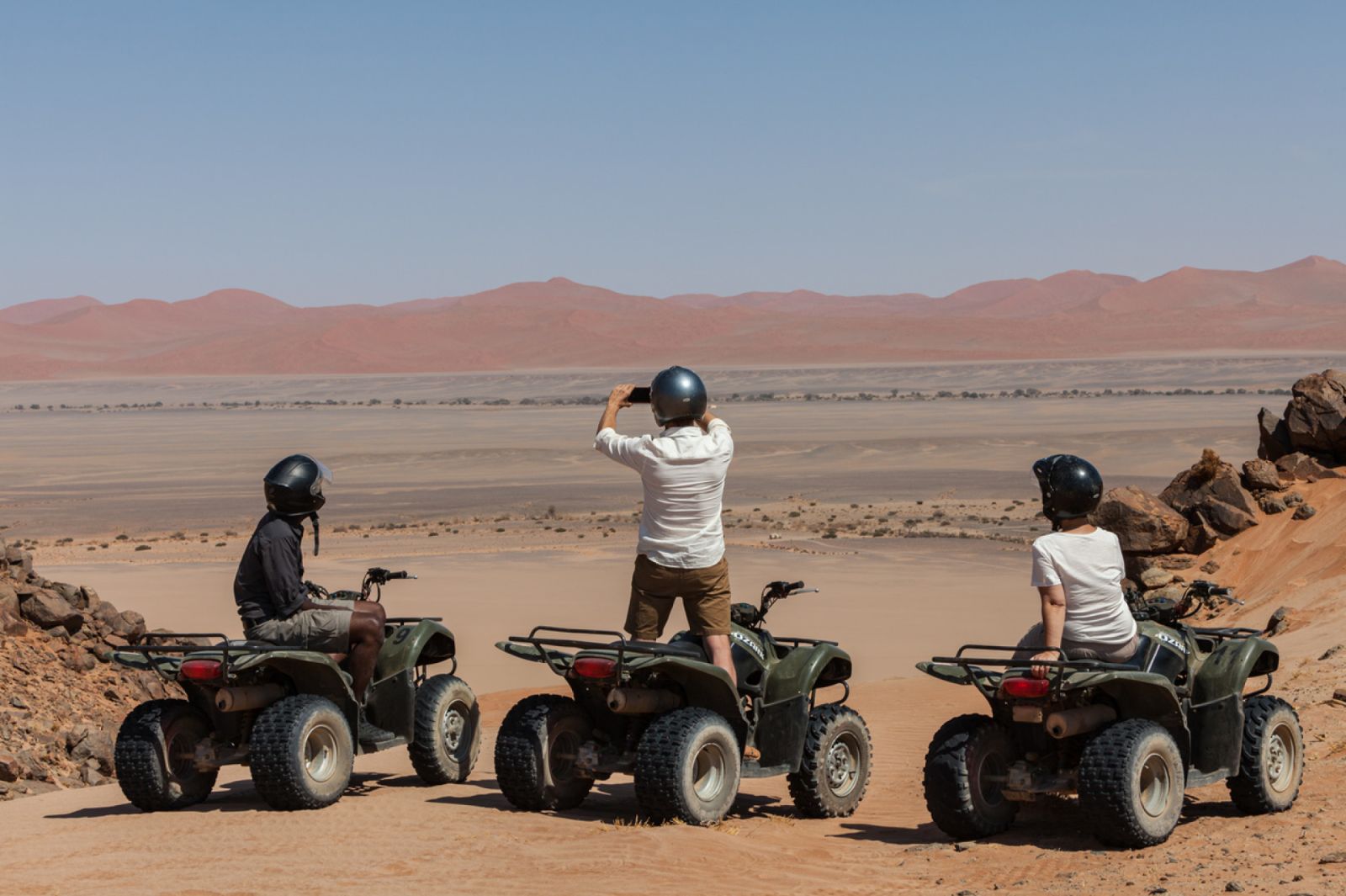 (Image: Wilderness Safaris)
Another memorable moment was watching a small herd of rare, long-legged desert-adapted elephants carefully making their way over and down a high dune to munch on the trees in the river valley.
I've climbed the huge Big Daddy dune a couple of times at legendary Sossusvlei in the Namib, which boasts the highest sand dunes in the world. The nearby Dead Vlei, where ancient, weathered tree trunks still stand in the desert, against the background of red sand and an azure sky, is one of the most photographed desert areas in the world. I would go back again in an instant.
Sossusvlei is most people's idea of a picture-book desert with rolling sand dunes, dead trees sticking starkly up out of the sand and strange little desert creatures like the side-winding lizard and the elusive golden mole. It's here that you'll find a desert to satisfy the most romantic of tastes: think movies such as Lawrence of Arabia and The English Patient. Little Kulala camp is a wonderful base. Daughter Tara and I were there when it rained – a rare occasion in the desert. Stately oryxes frisked and bucked like newborn lambs as they enjoyed the uncommon weather.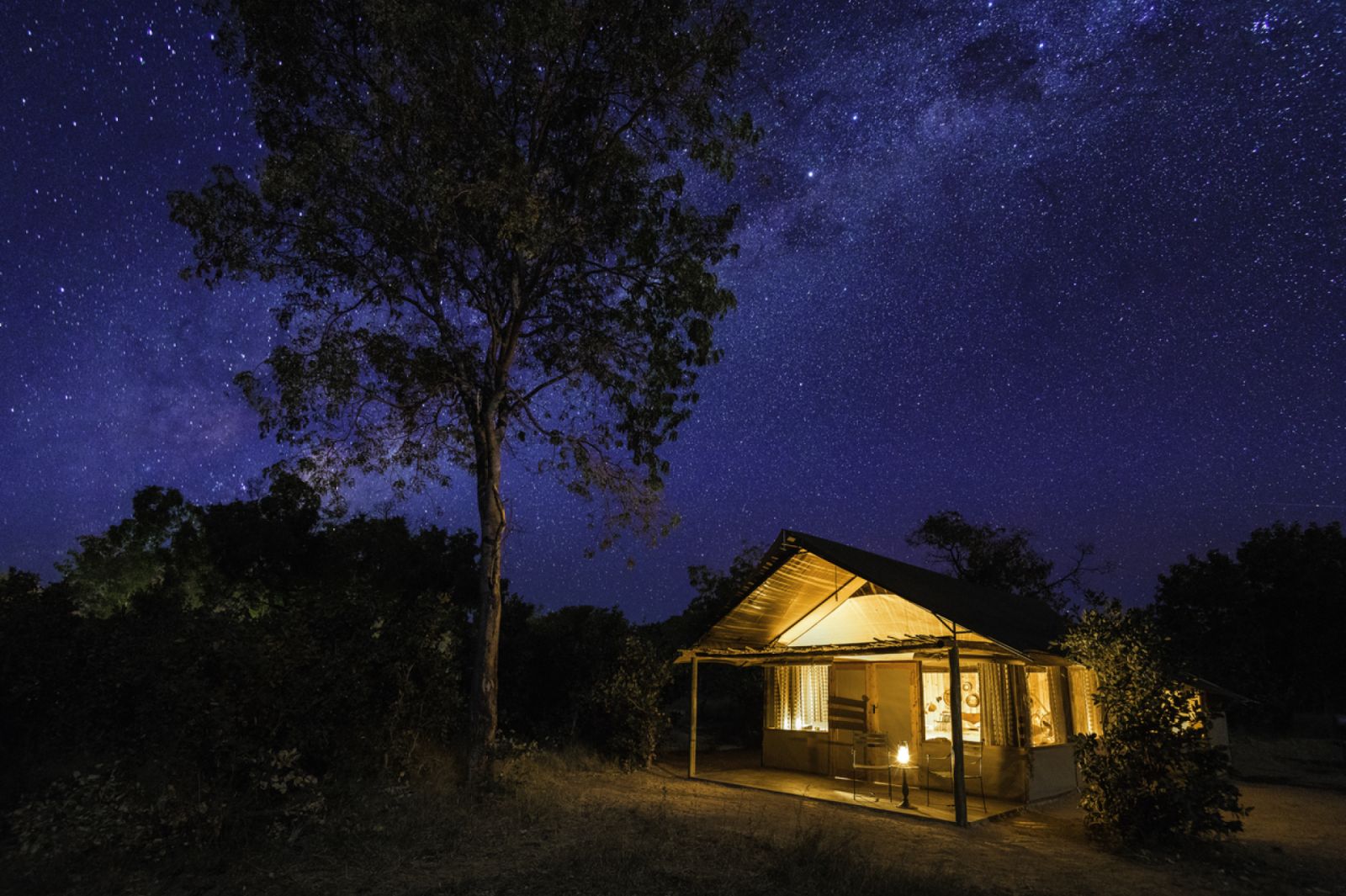 (Image: Dana Allen, Wilderness Safaris)
In the early 2000s at Toka Leya camp on the Zambian side of the Victoria Falls, I planted a tree. I hope it's flourished. It's a lovely little camp on the banks of the mighty Zambezi (the super-friendly staff always call it the "mighty" Zambezi). I especially remember sunset cruises with elephants bathing, crocodiles basking and hippos honking as a spectacular sunset unfolds; trips to the surrounding Mosi-oa-Tunya ("Smoke that Thunders") National Park and nearby Victoria Falls; and, once, a spectacular helicopter ride in the gorge below the falls.
At Little Makalolo camp deep in the heart of one of the best game-viewing areas in Zimbabwe's Hwange National Park, I was sitting with my back to the plains with my feet in the swimming pool. Suddenly and silently a huge grey elephant trunk dipped down in the pool beside me and noisily slurped up water. I sat motionless. A lone bull had come for an afternoon drink. That creature was not the only one to need a drink. As soon as he lumbered back across the plains to the trees on the other side, I downed a double whisky.
I've shared memories from only a few of my favourite Wilderness Safari camps. Which will be your favourite, I wonder?
Find more information here: www.wilderness-safaris.com.
Wilderness Safaris is a partner to Flow Travel. Please get in touch with us to arrange your safari to Wilderness and other superb safari destinations in Southern and East Africa. Contact us at: info@flow.travel.